Current AFSRB Board members
From left to right:  Shawn Feist, Scott Barbour, Joshua Jackman, Stuart Murray, Deborah Gust and Jack Redekop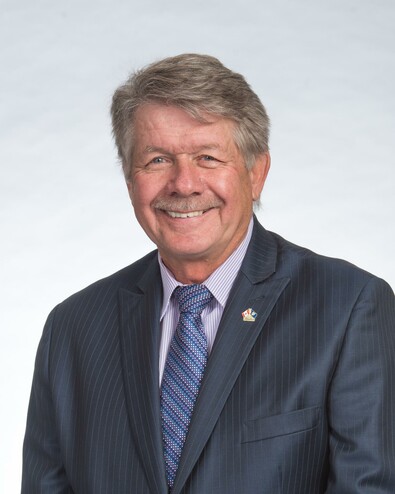 Founder and President of Computer Upgrading Specialists for 25 years, now retired.
Volunteer President of Trico Centre for Family Wellness 2006 - 2011
Active volunteer on numerous boards and committees.
Married to Tannis for 42+ years, Father and Grandfather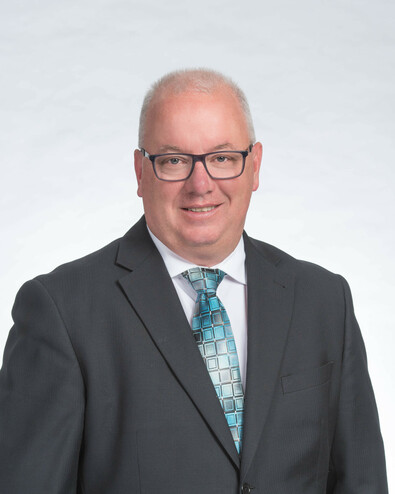 Stu was born in Montreal in June 1967, his family moved west in 1969 settling in Sherwood Park where he went to school graduating from Salisbury Composite. Upon graduation Stu spent a year at Grant McEwan College, playing in the soccer team and occasionally studying accounting. In 1988 after a brief taste of of the funeral business Stu did numerous other jobs in and around Edmonton. He met the love of his life Micheline in 1989 and they were married in Edmonton in 1992. They have three children, Nicholas, Emilie and Danielle. Stu has a love for a good golf game, and has been a National Assessor with the Canadian Soccer Association since 2020.
In March, 1993 Stu started with Edens in Fort McLeod and Pincher Creek and then to Rose Garden Chapel in Barrhead in 1996. Stu became a licensed funeral director in 1996, being one of the few in Alberta to study through the Cincinnati School of Mortuary Science. After spending 10 years at Hainstocks, Stu was promoted to location manager in 2008 and then General Manager of Northern Alberta in 2015, assisting with the 7 SCI locations in the and around Edmonton. Just recently he celebrated his 29th year with SCI ( Canada). Being brought onto the AFSA board in 2013, Stu served 9 years including a term as President. The chance to give back to the funeral service was an amazing experience with AFSA and I look forward to continuing to learn and support the funeral professionals of Alberta.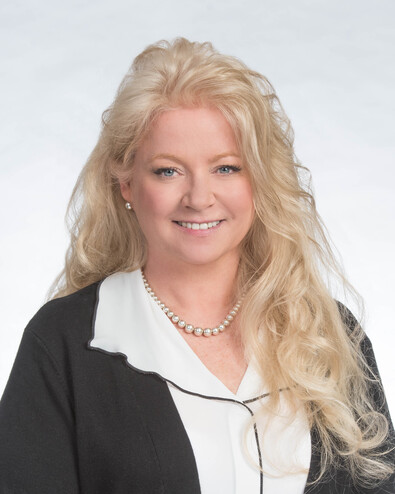 As a Public Member, Deborah brings Board experience from serving on the Criminal Injuries Review Board as well as a Trustee on a Municipal Library Board. She attended Mount Royal University, where she studied Criminal Justice and eventually worked with Community Corrections for 12 years. Furthering her education, Deborah has taken courses from the Foundation of Administrative Justice, with a focus on quasi-judicial adjudication and decision writing. Currently enrolled as a part time on-line student, Deborah is taking Contract Law, as well as the Principles of Leadership, from Harvard Law School in Boston, Mass.
Deborah has had the privilege of doing administrative work for a family-owned Funeral Chapel. It was easy for her to see how the Funeral Industry strives to provide the highest standards of integrity and compassion to the Families they serve. Deborah is honoured to contribute to the strength of the Funeral Industry in Alberta.
Shawn, born and raised in Southern Alberta, began his funeral service career in 1996 in Lethbridge. There he worked to complete his education at the Western School of Funeral Service until the year 2000 when he graduated as a Licensed Funeral Director and Embalmer. Since then has had the opportunity and privilege to work in both the urban and rural Alberta funeral homes which helped him to gain the experience he utilizes today to serve his  community. 
Shawn makes his home with his loving family in Edmonton, and is the General Manager of Trinity Funeral Home Ltd. He is exceptionally committed to the funeral industry, the families he serves, and the community as a whole.
As an advocate for consumer protection, high educational standards, and a thriving and trusted funeral industry, Joshua is excited to be a part of the Alberta Funeral Services Regulatory Board (AFSRB).  
He is a graduate of the University of Alberta MBA program (finance) and has over ten years of diverse experience in investment management, accounting, and financial services.  He is also an active volunteer, channeling his passion for financial literacy into teaching and empowering the next generation of business leaders. 
If he's not in the board room, you might find him on the track or running outdoors, training for his next marathon.  He's also a huge Saskatchewan Roughrider fan so expect to see him cheering on his favourite team when they come to town.
Rod is a Licensed Funeral Director and Embalmer who first entered Funeral Service in 1992.  In 1993, he gained employment with Cook Southland Funeral Chapel in Medicine Hat and spent the next 17 years working between Cook Southland and Southland Funeral Chapel located in Taber.  He received his Funeral Director and Embalmer License in Alberta, graduating in 1996. In 2008, Rod and his wife Stacey, purchased the shares of Cook Southland Funeral Chapel.  As a funeral director and owner, Rod continues to work alongside his fellow coworkers and is very much involved in the day to day operations. 
Rod, first and foremost is a family man and has been married to his wife Stacey for 25 years.  Having met as teenagers while playing junior hockey, they haven't looked back.  They have 24 year old twins, Kanen and Jayda (boy and girl) and the baby of the family, Brazen is 21.  Although the kids are older, they enjoy family time together going boating, hiking, biking and holidays.
With 31 years of experience between both small town funeral service and city funeral service, Rod has a complete understanding of the challenges in which funeral service providers are faced with and looks forward to serving his fellow colleagues.